High density powerfull multicolor RGBW LED strip MASTER-84RGBW

​

Our product MASTER-84-RGBW is dense professional LED strip with CC drivers integrated on board to provide superior performance and standard warranty 5-years.
Many of our Advantages are implemented to speed up the installation process, provide better quallity than traditional chinese products with low performance. Our LED chips used, contains heatpad, which is connected with our FCBs, to quickly dissipate the heat from LEDs to the mainboard and ALU profiles, thus providing much lower LED semiconductor temparetures and better lifespan. Apart that, our LEDs are selected to withstand upto 200mA/channel, even the product is set to use only 10-30mA/channel. This detail together with lower semiconductor temperatures significantly prolongs colour stability when mixing colours. Constant current drivers offers much better colour stability over longer installation lengths, so we can easyly reach 2-3x longer lengths than comparable LED strips. It can be delivered in pattented CONSTALINE design
This special design provides interesting power boost and limits the total max. power drawn by the LED strip when multiple channels are used at the same time.
It can be assembled in standard CV design
If you want to use RGBW strips exactly in a way you are used to (Power from multiple channels ads up), you can. This product can be delivered in standard design so it will fit traditional behaviour. Even we made it compatible with traditional RGBW LED strips, we strongly suggest you to check our CONSTALINE design, it will change your life for ever.
Configuration :
You can have it assembled in the following configurations :

Design options :
CONSTALINE (We strongly prefer you choose this one)
STANDARD design (power from each channel ads up)
Power options (you can choose different power for RGB and different power for W channel)
DECO 2.88W/m
MEDIUM 5.76W/m or 8.64W/m
POWER 15W/m (avalaible only in CONSTALINE design)
Suitable for :
Sauna and spa lighting (DECO)

sign making

direct visually exposed LED linear lighting

plasterboard LED lighting
Sculpture LED lighting
facade lighting
Spectral characteristics - suffix code : -RGBW9xx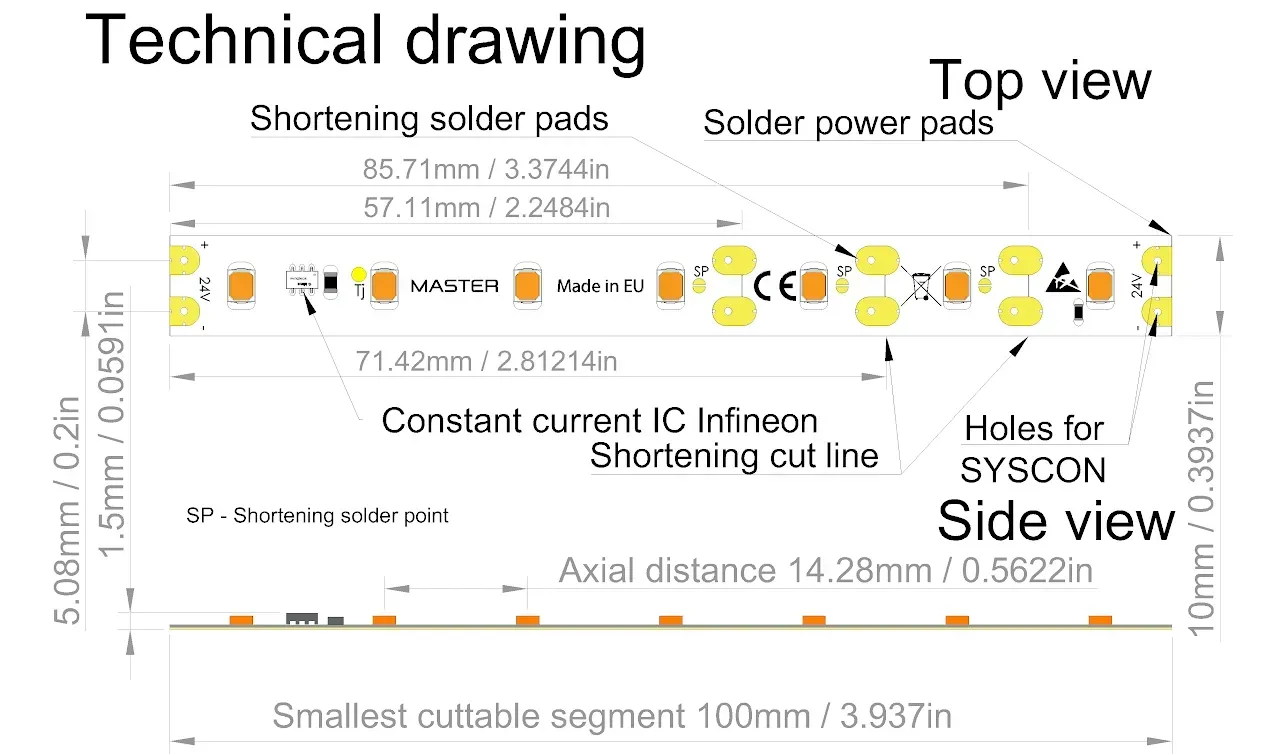 ​

Interesting. Please contact me.