What is MASTER LED strips?
High quality LED strips MASTER with CC IC drivers.
Check our portfolio.
We design. We develop and We produce LED strips. All INHOUSE.
Both standard product line and custom production.
Since our beginning, we knew we wan to deliver superior solutions which can bring efficiency to the installation and building requirements.

Interested in one of our designs, but with your branding? Or willing to design specific LED strip to fit your application? Do not hesitate, Contact us!
We are able to finish your design in 1-2weeks, and produce samples for pre-series confirmation within 4weeks.
Series production can be then as fast as 3weeks.
Product range
Few our unique products introduced :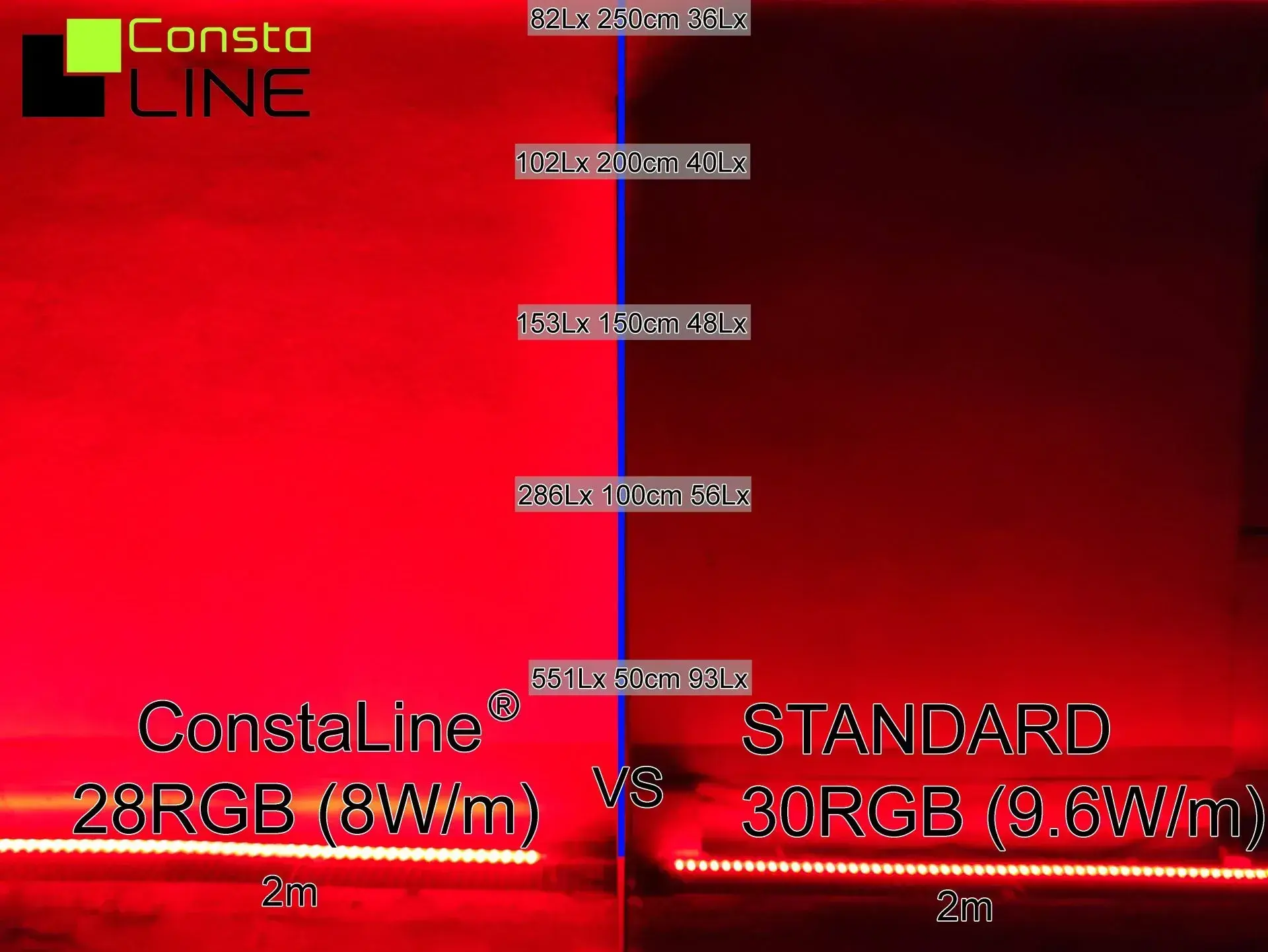 Specially developed to use in long runs from one power feed. Our breakthrough technology provides a limit of 70m if powered from single side (140m if powered from the centre)


Our unique and Top-Of-Art series, newly developed, providing breakthrough in CCT adjustable or Multicolour lighting. Only with this our unique solution, you can reach easyly 5-times higher intensities than with similar standard products.
Patent pending.
What is so special about MASTER LED strips?
MASTER LED strips is highly innovative collection of professional LED strips developed with many special details, providing superior quality, stability and improovements for project owners and installation companies providing 5-years standard warranty.
Few of our innovative details are :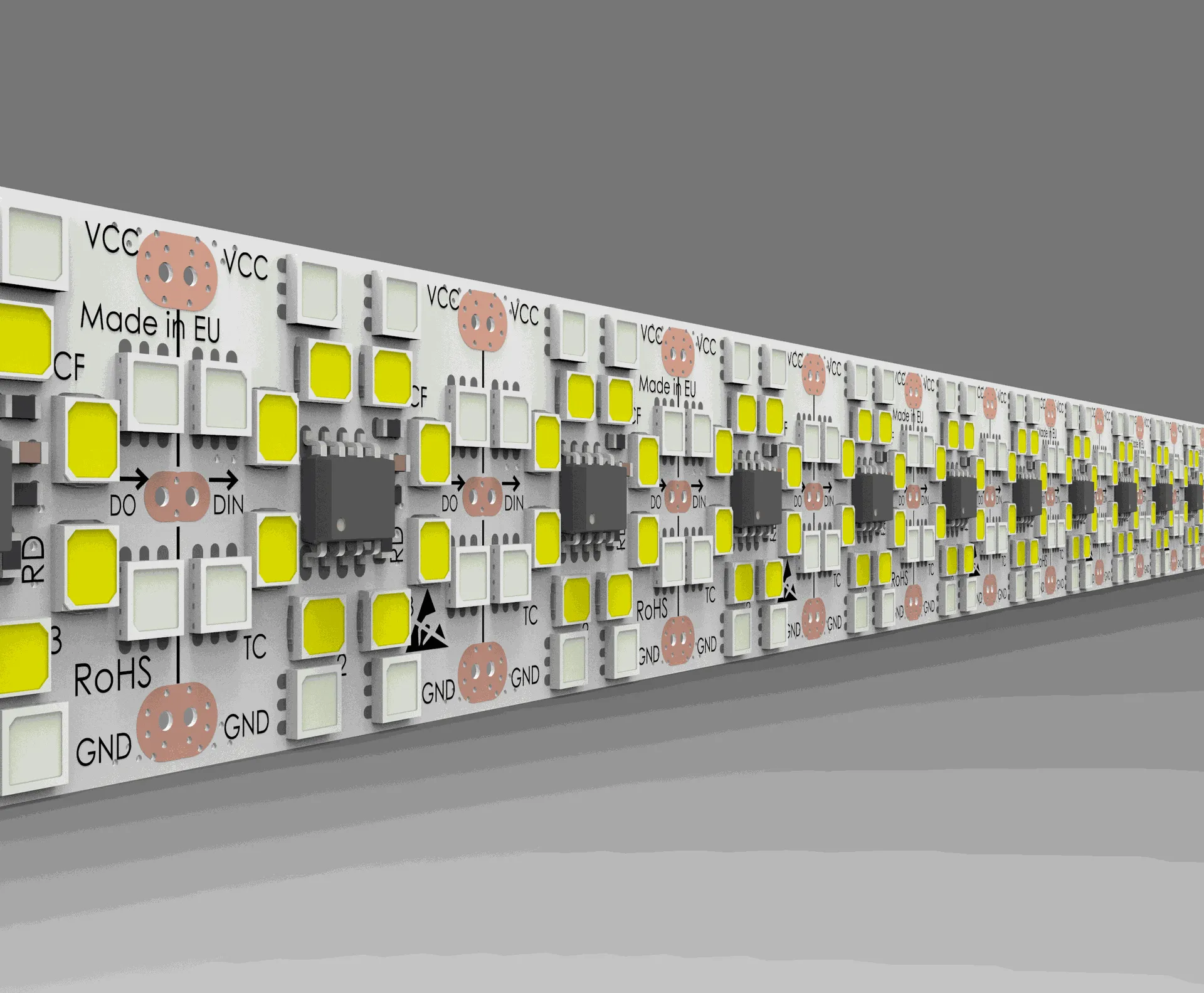 Only this technology can provide superior lifetime exceeding standard market expectations. Using CC ICs on board protects every single segment from overcurrent, overheating, overvoltage, etc.....CC IC is active protection device (Power supply) protecting every segment of LEDs. Superior long runs are possible, as no brightness can be observed along whole line of LED strips (no matter if powered from 30V, 24V or 21V, all LEDs are 100% evenly bright)
Gold-plated surface provides superior anti-corrosion protection, great solderability and perfect lifetime in harsh enviroment. Thermally resistive FCB with heat and UV resistant mask rpovides perfect colour stability and reflection of scattered light, enhancing light output upto 14%. Thick copper paths to withstand 7000mA current path provides less wire needs, and better heat-dissipation.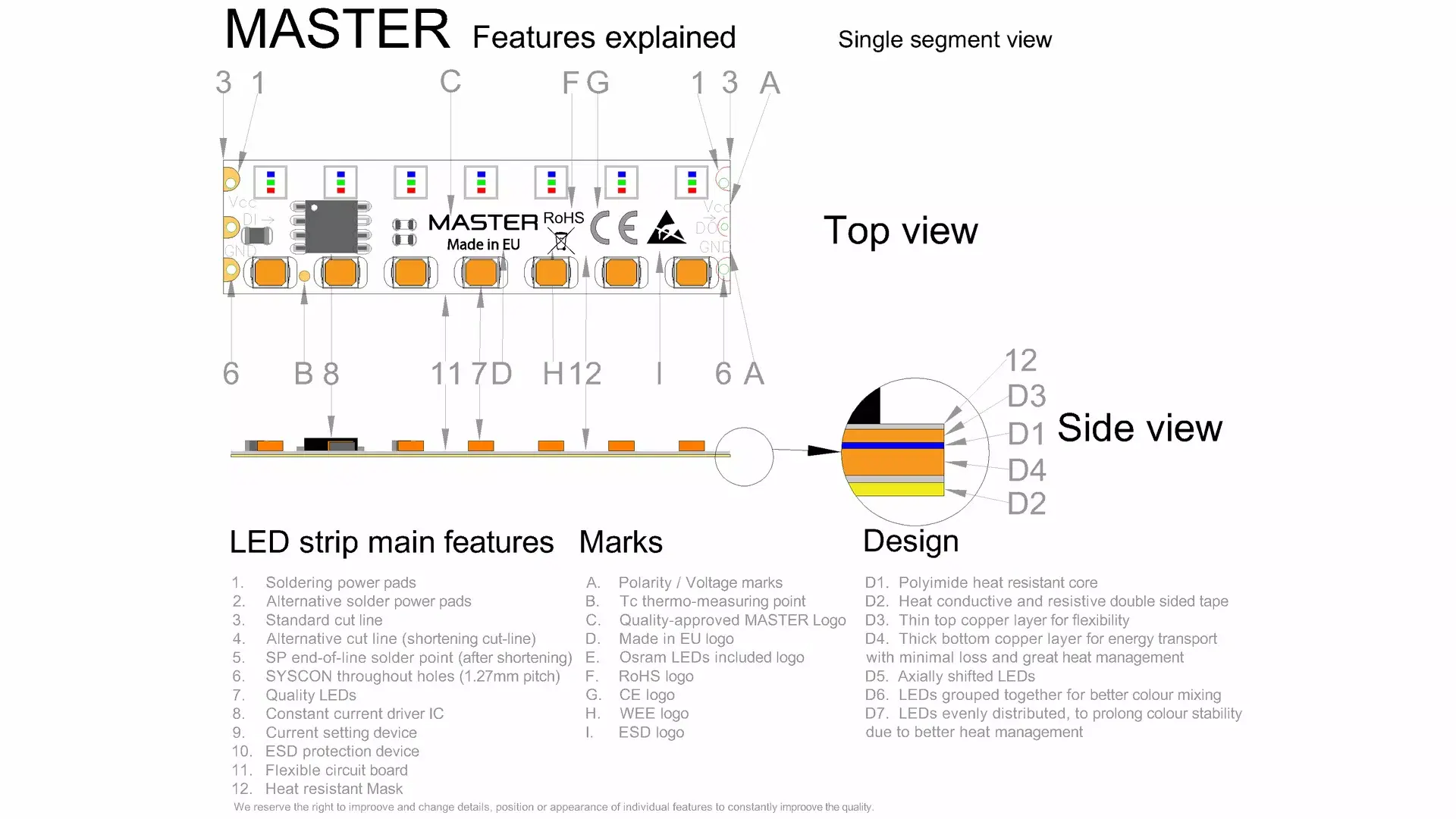 We use only top manufacturers such as OSRAM, LUMILEDs, Seoul Semiconductor etc.
We do provide you the informations which product is used exactly, what parameters it has, what binning informations it has, etc.. We are clear on this. We dont hide anything.
Most of our designs are produced in a way, that you can shorten any of the segments from its original length with say 7LEDs per segment, to 6, 5 or as low as 4 LEDs per segment, without any impact on lifetime or brightness. Yes, we design our products to serve you, we make sure work with our products will be piece of cake for you. And many, many other details and improovements. For more informations check All MASTER features

All we do, we do it IN-HOUSE.
And we do it good. Contact us

We design every tiny detail of our LED strips, so we can controll evrything.
Constant improovements are moving us forward.
Changing any detail is piece of cake for us. Immediately.
Testing
We run many various tests : from VA-characteristics, Heat sinking tests, usage in high temperatures of 90C or freezing enfiroment, upto lifetime, Lm flux or mechanical stress tests. Feedback from our tests is implemented through RnD on regular basis. We have SMT line inhouse, only this way we can keep super short lead times together with great variability offered to all our products. All is produced IN-House.
Proudly Made in EU.