42RGBW / 42RGBA Multicolor strips MASTER
RGBW lighting systems are best industry standards for quality and High-Tech interior lighting. This Full-colour lighting strips RGBW provide flexibility for creating mood lighting as well as soft and pastel full spectre power lighting. Using this LED strip only in its white spectre provides ability to use interior for work purpose, while changing the same work interior to party bar is question of touching a controller. Power of white channel is much higher than RGB spectre, CCT temperature is in standard version 4000K, with CRI 85+, other options upon request.
On the other hand a RGBA systems are extended gamut lighting systems with amber channel able to offer not standard mood lighting required in entertainment, sign making, etc. Suitable for :
Luxury power lighting

Casinos, Hotels, Shop Lighting, Sign making

Stretch foil ceilings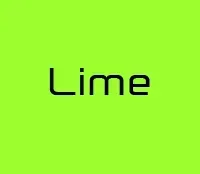 Spectral characteristics valid for all OSRAM LEDs included with suffix code : -W8xx